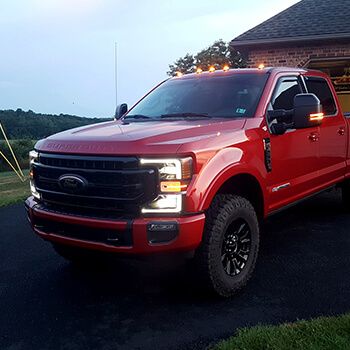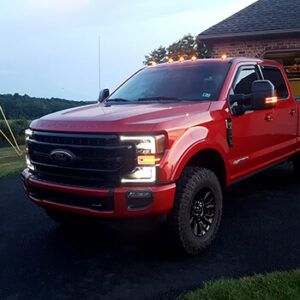 Power Stroke diesel engines are among the toughest, most durable engines you'll find on America's roads. If you drive one, you no doubt remember the first time you turned the key and felt the engine roar to life, and at Reiff Diesel Services in Newburg, PA, we get it. We've all had that "a-ha!" moment with a diesel engine, so we have a vested interest in keeping you as pleased with your Ford Power Stroke diesel engine as possible. 
Why Choose A Power Stroke Diesel Engine?
Since it was first introduced in 1994, the Power Stroke diesel engine quickly became an industry leader. Found mostly in Ford diesel trucks, such as the Ford F-250, 350, 450, and 550, as well as E-Series vans, this engine's popularity has skyrocketed due to its fuel efficiency, environmental impact, and general ability to get the job done. The Power Stroke engine also boasts the highest towing ability of all the different diesel engines, so those that have a job to do always know they can rely on their Power Stroke diesel engine.
Power Stroke Service & Repair Newburg PA
If you are cruising the streets of Newburg, PA, with a Ford Power Stroke engine under your hood, you face a tough choice. Do you trust just any auto repair shop, despite the fact that they may not have anyone on staff qualified to work on a Power Stroke diesel engine? Or do you bring your Power Stroke diesel engine back to the dealership where you got it, incurring a possibly extremely high cost? The answer is neither. Instead, when your Power Stroke diesel engine needs service or repair, you should bring it to the diesel experts at Reiff Diesel Services. Among the diesel services we offer are:
Oil Changes

Preventive Maintenance 30/60/90k

Courtesy Check-up

Diesel Injection System Repair

A/C Services

Belt, Hose, and Filter Replacement

Brakes

Cooling System Service

Diesel Engine Repair

Drivability Diagnosis

Fuel System Service

Muffler/Exhaust

Suspension

Electrical System Diagnosis & Service

Timing Belt Replacement

Diesel Transmission Service Repair

Performance

And More!
When it comes time for a scheduled service or your Power Stroke diesel engine needs repair, the name you know you can trust in Newburg, PA, is Reiff Diesel Services.
Power Stroke Diesel Near Me
When your Power Stroke diesel engine needs attention, the pros at family-owned Reiff Diesel Services in Newburg, PA, have got your back. Our team of Power Stroke experts can help with anything your truck might need, and we have dozens of years of collective experience, which proves there is no better auto repair shop suited to work on your Power Stroke engine. We'll get you back on the road in record time, and with the peace of mind that comes with having a qualified auto repair shop work on your vehicle. Make an appointment today.