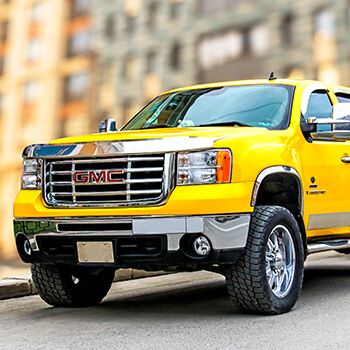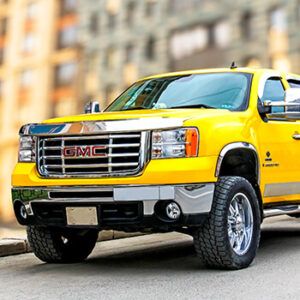 Duramax drivers are a special breed. They value the power of a truly refined and specially-tuned machine under their hood, and their commitment to these powerful engines is unmatched in the diesel community. If you drive a vehicle with a Duramax engine under its hood, then your only choice for auto repair and service in Newburg, PA, is Reiff Diesel Services.
Why Choose A Duramax Diesel Engine?
When drivers choose a Duramax vehicle, they are choosing a vehicle that can get the job done. Trucks like the GMC Canyon, with the Duramax turbo-diesel 2.8-liter 1-4, or the GMC Sierra HD, with the Duramax 6.6-liter turbo-diesel V-8, are made to perform and have certain characteristics that other diesel engines don't have. These engines have low-end torque, due to their high cylinder compression and long piston stroke, and can produce pulling power like no other. They also boast enhanced trailering, exhaust braking, and, perhaps best of all, improved efficiency, which means you are protecting the environment when you drive. These engines are among the most highly rated diesel engines and deserve all the attention they get.
Duramax Service & Repair Newburg PA
When you drive a Duramax vehicle, you face a serious question: Where do you take it for service and repair? Do you take it back to the dealership, which will undoubtedly cost you a small fortune? Or do you bring it to some other auto repair shop that might not be qualified to perform service and repair on a Duramax diesel engine? Neither answer is a good one, but luckily, you've found Reiff Diesel Services in Newburg, PA. We are a family-owned, independent diesel repair shop that is proud to offer a full slate of diesel services and repairs for Duramax engine vehicles, including:
A/C Services
Belt, Hose, and Filter Replacement
Brakes
Muffler/Exhaust
Suspension
Performance
No matter what your Duramax diesel engine needs, the experienced pros at Reiff Diesel Services are here to help keep you driving for years and miles to come.
Duramax Diesel Near Me
When your Duramax diesel engine needs attention, the diesel experts at Reiff Diesel Services in Newburg, PA, have got your back. Our team of technicians has dozens of years of collective experience between them, so you know whatever services or repairs we perform, they will be done right the first time, every time. So if you drive a vehicle with a Duramax diesel engine, we want to partner with you to keep you driving, hauling, and getting the work done. Make an appointment today!