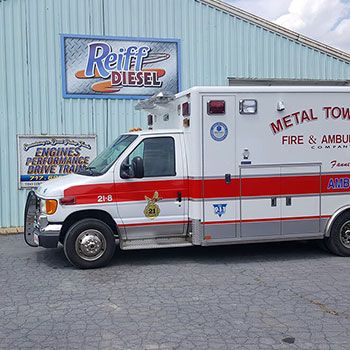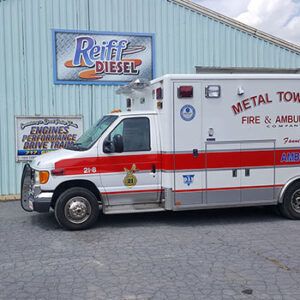 When you have a fleet of vehicles, you need them in tip-top shape at all times, out on the roads of Newburg, PA, and the surrounding areas, earning you money. If there is a problem with even a single one of your fleet vehicles, then that is money leaving your pocket, minute by minute. At Reiff Diesel Services in Newburg, PA, we are fleet service and repair experts, and we understand that when you operate a fleet of vehicles, time is literally money. That's why we will get you fixed up fast and back out on the road in no time.
Fleet Services Newburg PA
At Reiff Diesel Services, our techs will be happy to set up a comprehensive maintenance plan for your entire fleet of vehicles. This will include everything from regular oil changes to scheduled services, such as the 30/60/90 thousand mile whole-vehicle check-ups. And we will work with you to make sure that we stagger your fleet services, so when they are in the shop, the rest of the fleet is still up and running. This way, you'll avoid the downtime that comes with repairs when you neglect your regular services, and all that time saved equals more money in your pocket. So whether you are a new fleet owner or you've had one for years, the experts at Reiff Diesel Services have got your back.
Fleet Repair Newburg PA
When a vehicle in your fleet breaks down or has issues, it can seem like the end of the world. Deliveries get missed, pickups are late, just about whatever can go wrong usually seems to. Don't worry, though; if you are in Newburg, PA, or any of the surrounding areas, we can get your fleet vehicles fixed up and back on the road before you know it. Our team knows just how important speed is when it comes to fleet repairs, so we will work with you to make sure that we get your vehicle back on the road as soon as possible. So when a vehicle in your fleet goes down, your first call should be to the team at Reiff Diesel Services.
Fleet Service & Repair Near Me
At Reiff Diesel Services in Newburg, PA, we understand how important your fleet is to the health of your business. We get that time is always a factor, so we will work our hardest to make sure your fleet services and repairs are completed not just perfectly, but quickly. Make an appointment and let us make you a customer for life.